gathers data from machine tools through the provided
adapter to monitor the machine operation state.

In addition, the collected data is stored in the serve to analyze the utilization rate and alarm occurrence history.
The monitoring and analysis functions provided by the can be accessed from the factory network.
You can use it on the web without any restrictions on time and tools.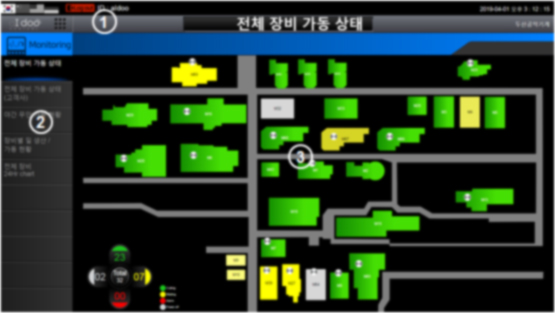 ① Zone 1

Displays the iDOO menu button, screen display language setting button, current user, and current function screen type.

② Zone 2

Displays the screen selection menu for the current set function.

③ Zone 3

Displays the selected screen.
Highlight
Specialized metal cutting industry solution powered by
facility big data technology combined with Doosan's experience and know-how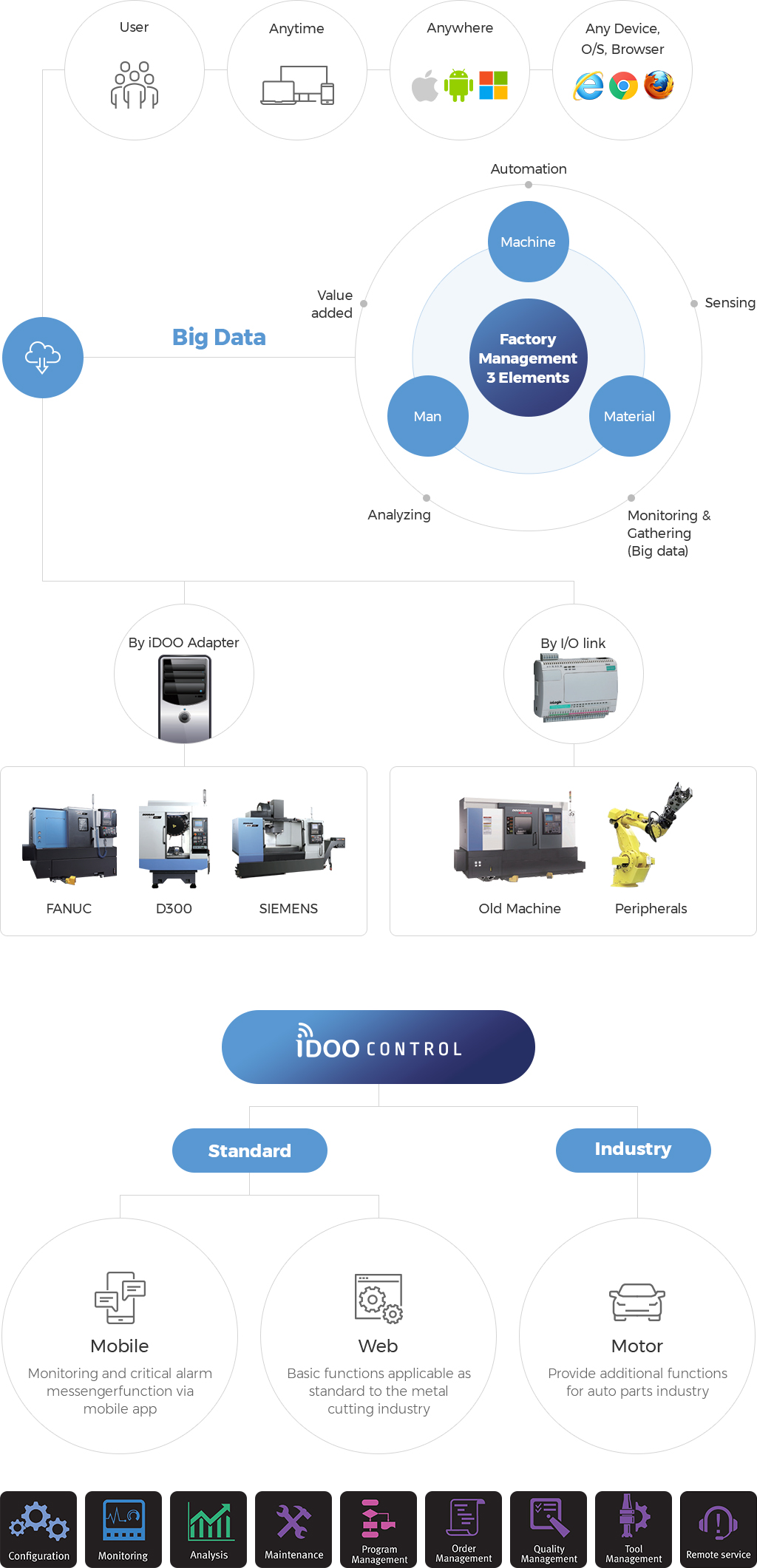 Major functions