Bar Feeder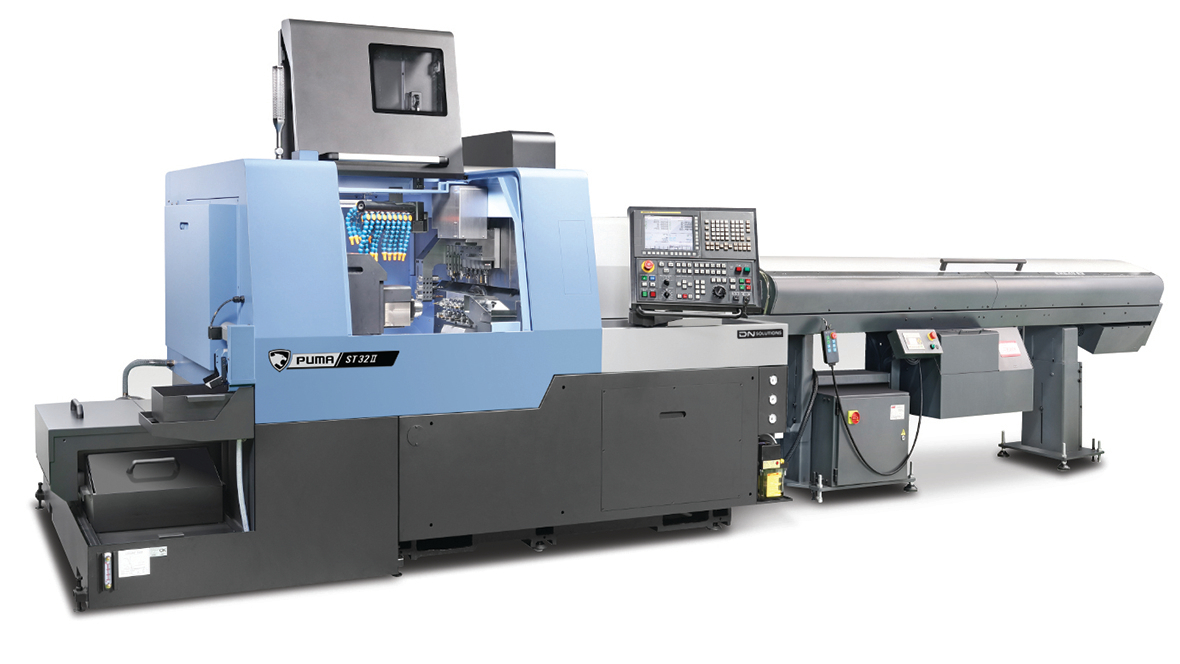 - The bar feeder is a basic automation system for a turning center
- Small size workpieces are suitable for Bar feeder application and deliver increased productivity
Highlight
peripheral device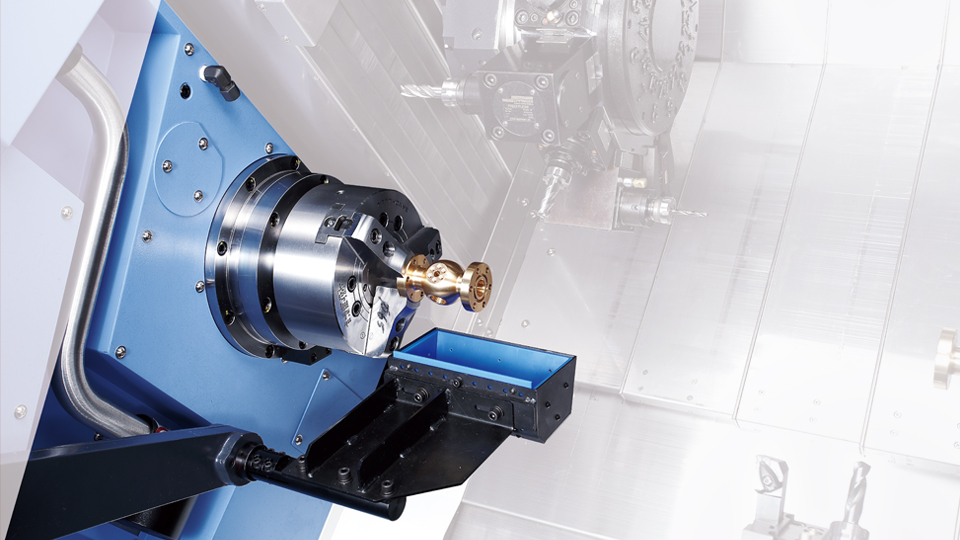 Main spindle Parts Catcher
Single operation parts produced on the left spindle, or the bar remnant, can be ejected into the bucket.
Lynx2100, PUMA GT2100, PUMA TT1800SY series
Right spindle Parts unloader
and Work ejector
Work processed by the right spindle is delivered to the parts unloader by the work ejector and then discharged to the parts conveyor.
PUMA TT1800SY, PUMA SMX2600/3100ST series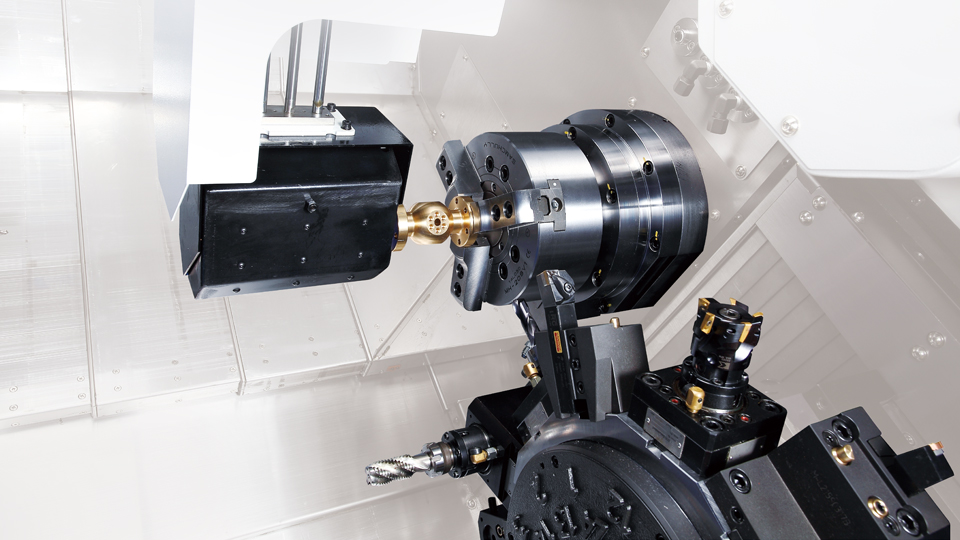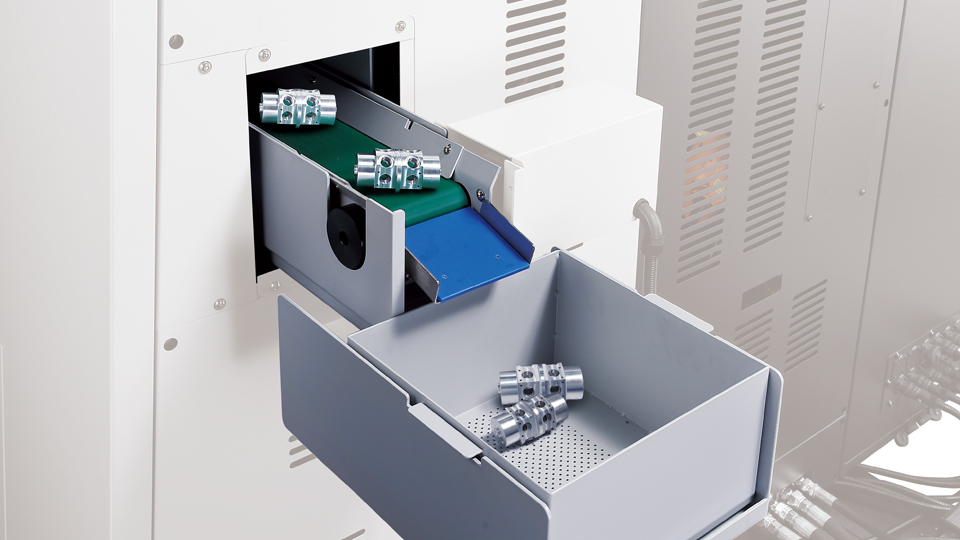 Parts conveyor
Finished workpieces are transferred to the indexable output belt conveyor which discharges them to a receiving container.
PUMA TT1800SY, PUMA ST series
Available Model