Swiss Turn
PUMA ST GSII series
Swiss Type Turning Center, Excellent for Continuous Precision Machining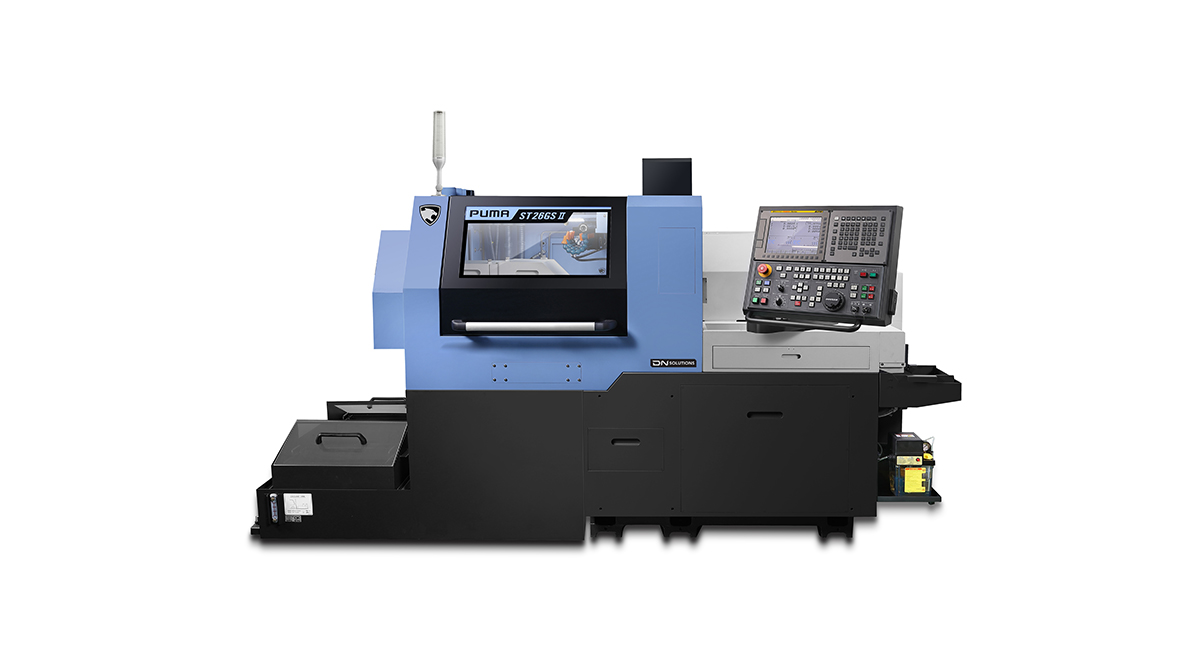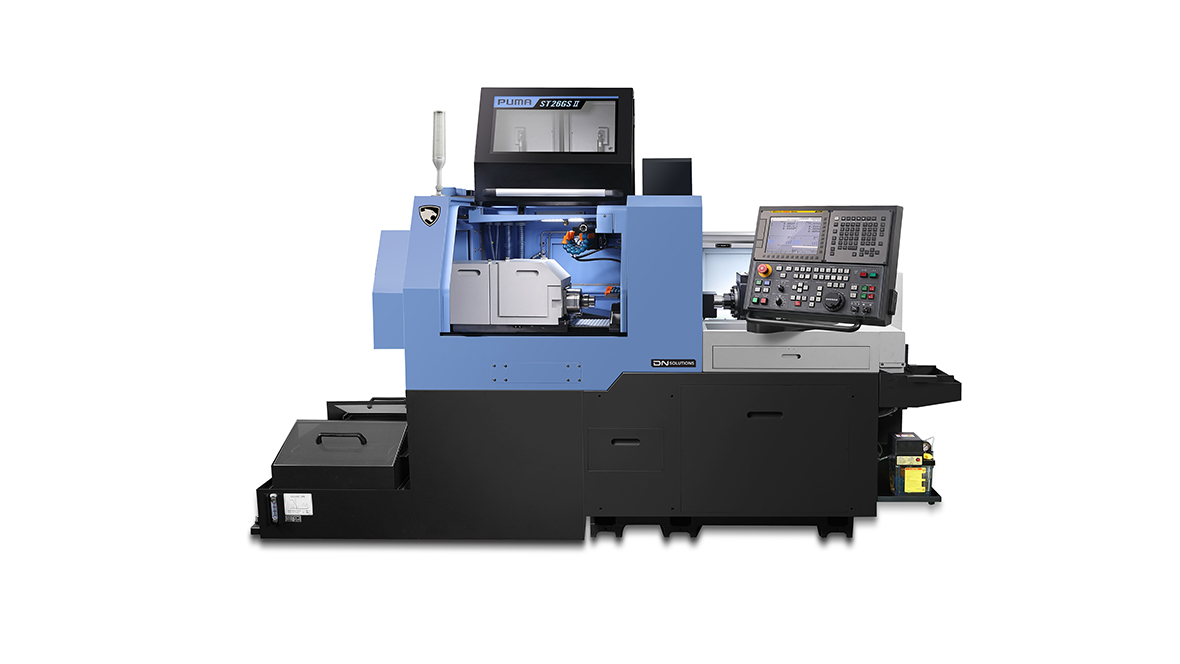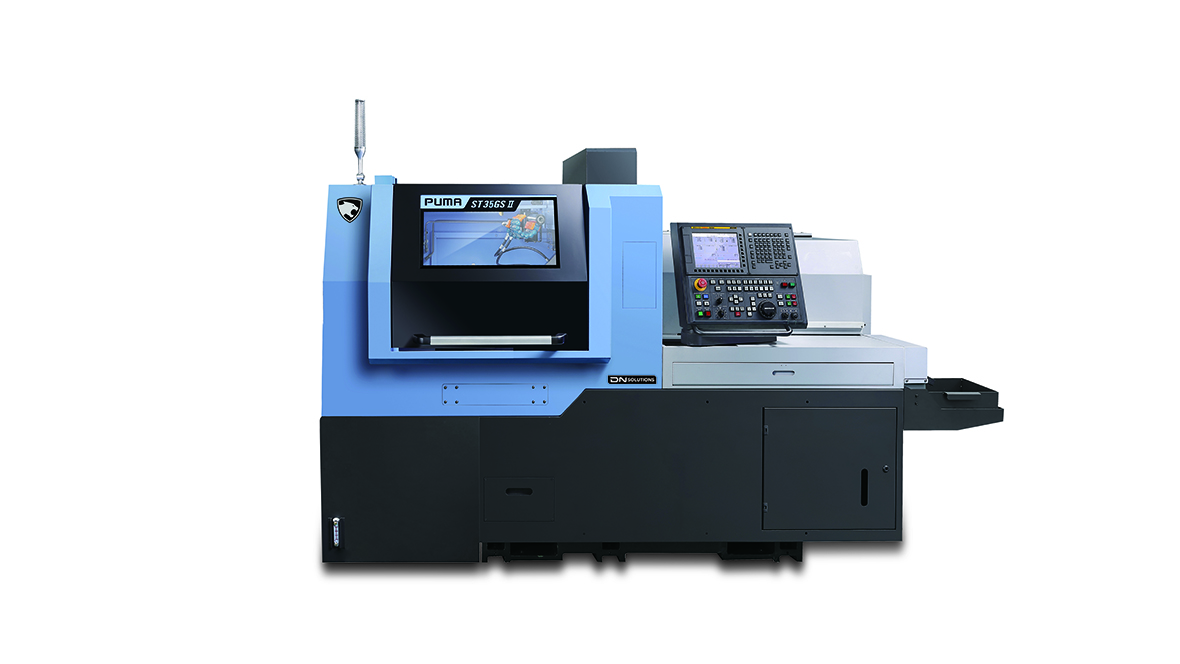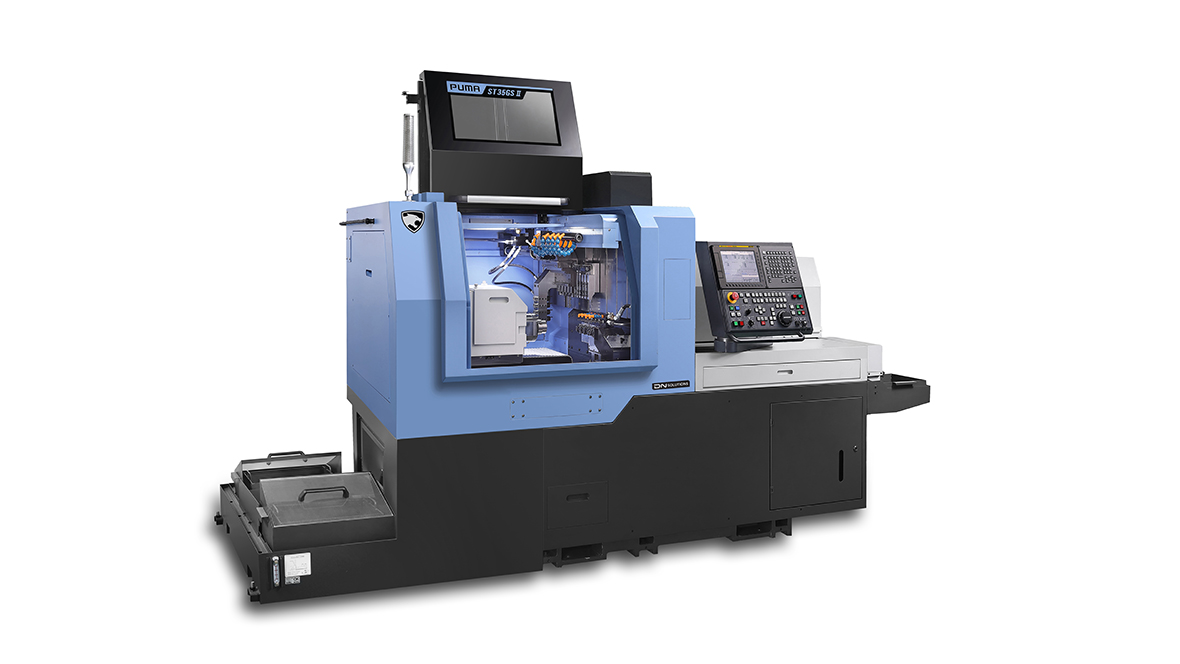 The Swiss-type turning center is optimized for mass production of small and
complex parts such as those found, and used, in the watch making and medical device industries.
Highlight

Reliability

Excellent Machining Capability

Faster Machining

Stability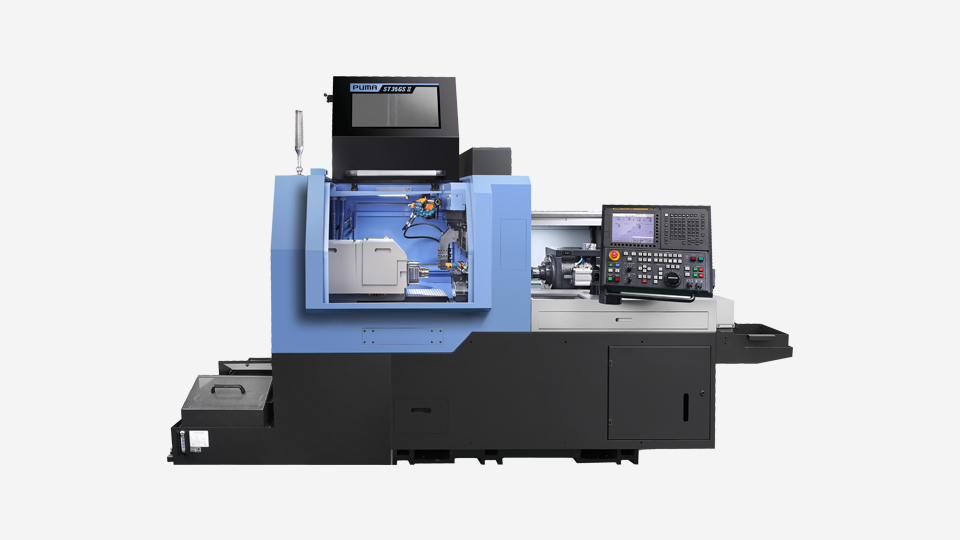 Provides a machine tool solution that can perform a diverse range of machining processes
Suitable for processing small parts with having diameters between Ø20 mm~ Ø38 mm
Main spindle has a built-in type motor for more precise machining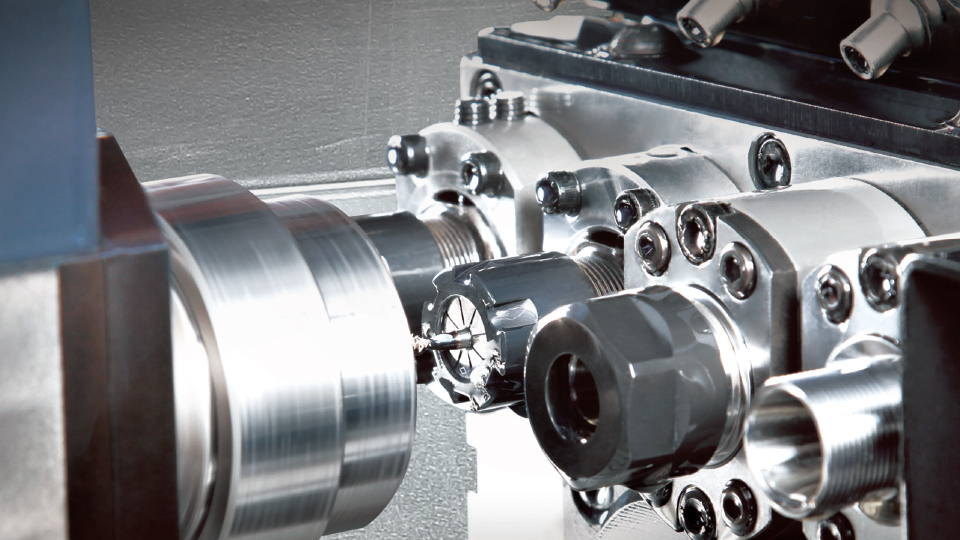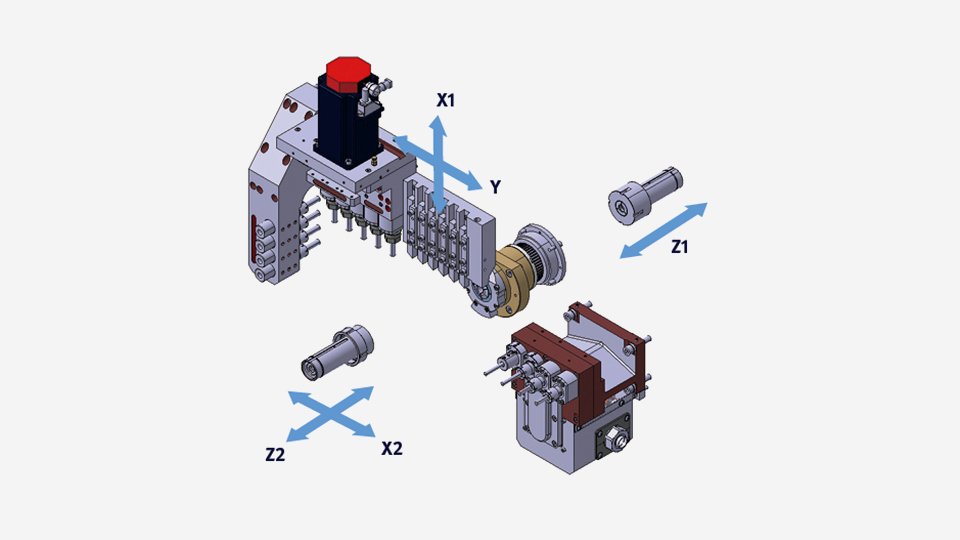 Features 4 cross rotary tool holders as standard within a compact footprint
Up to 5 cross tools can be used for high-efficiency milling and other special machining processes.
Thanks to the adoption of the CBS (Chip Breaking Solution) as a standard, the series can now perform chip breaking operations achieved via repeated traverse of the axes.
Support for diverse machining methods: According to various processing methods, diverse modes are supported including internal/external turning,
R machining, grooving, cutting, drilling, etc.
Applicable to all Swiss-turn models and to selected 8-inch
or smaller turning center models
Support for screw thread cutting (CBS Advanced)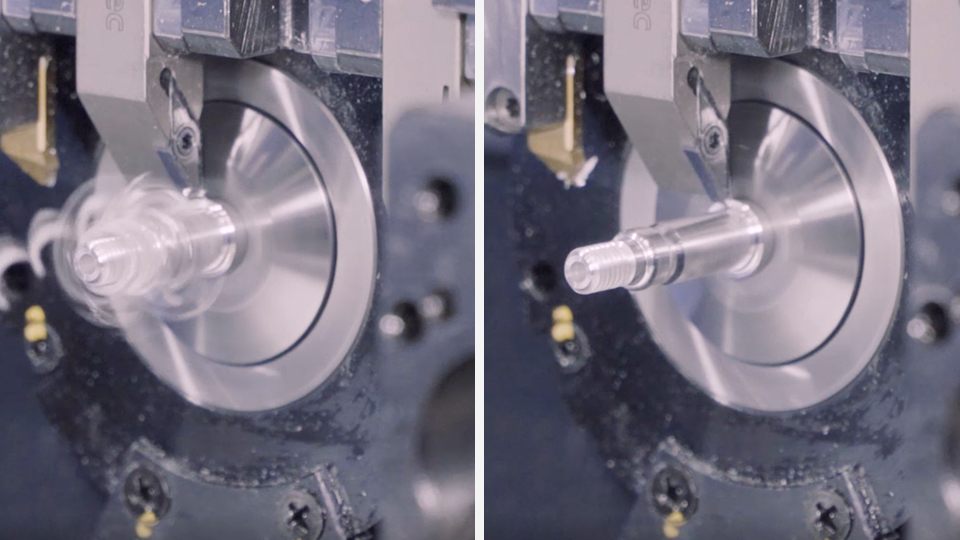 Model Specifications
The suggested is a global standard specification and it may vary by country.
CAPACITY
Chuck size
Max. Turning Diameter
Max. Turning Length
Distance between Columns
TRAVELS
X Axis Rapid Traverse
Z Axis Rapid Traverse
X Axis Travel distance
Y Axis Travel distance
Z Axis Travel distance
Rapid Traverse
MAIN SPINDLE
Max. Spindle Speed
Max. Spindle Power
Max. Spindle Torque
Tool Taper
SUB SPINDLE
Max. Spindle Speed
Max. Spindle Power
TOOL POST
No. of tool station
DIMENSIONS
Length
Height
Width
Weight
PUMA ST10GSII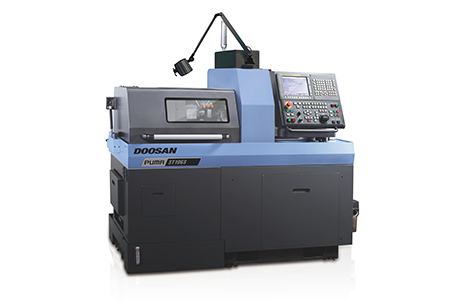 1932 mm
1714 mm
925 mm
1900 kg
PUMA ST20GSII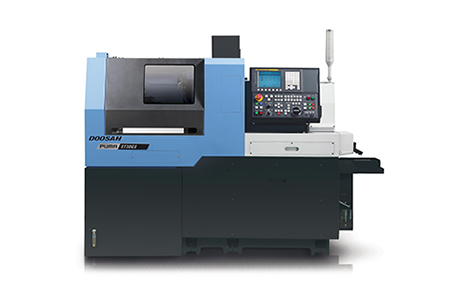 2367 mm
1733 mm
1245 mm
2600 kg
PUMA ST26GSII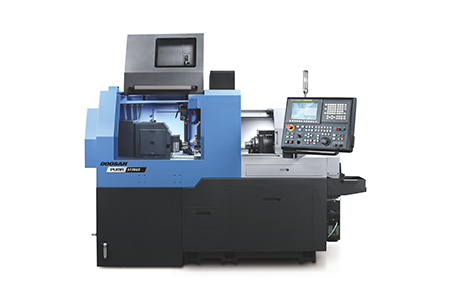 2367 mm
1733 mm
1245 mm
2650 kg
PUMA ST35GSII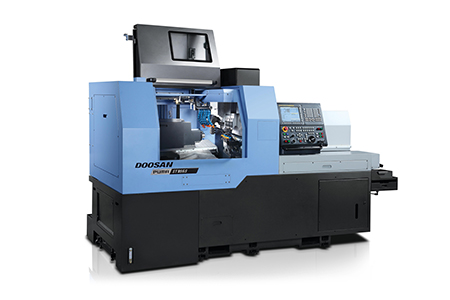 2800 mm
1850 mm
1470 mm
3500 kg
PUMA ST38GSII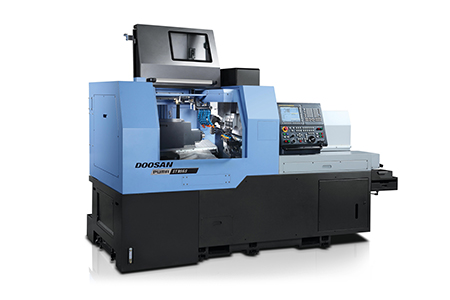 2800 mm
1850 mm
1470 mm
3500 kg
Customer Story
DN Solutions helps its customers succeed.